Back
This charity is battling child hunger and enriching young lives with a back-to-nature approach.
GROW is currently crowdfunding, click here to donate! https://www.crowdfunder.co.uk/grow-phase2#start
Currently 500,000 children across the UK go to school hungry each day. When you go to school with a full stomach, your concentration levels are more sustained, your energy levels are higher and you're able to process more information. When a child is hungry, learning is the last thing on their mind.
Located on the grounds of The Totteridge Academy, The Farm provides hyper fresh, delicious, nutritionally dense produce for our school canteen at affordable prices. They work in partnership with Chef's in Schools, an organisation that works to raise culinary literacy and improve menus, to empower children and staff to make more educated decisions when it comes to their food. The programme gives students the unique opportunity to take partin the 'farm to plate' journey, educating them around the impact of farming methods and consumption habits on the planet.
GROW provides access and information so that every GROW child can begin to understand their unique relationship with the natural world. One of the core modules in our curriculum, GROUND, is a response to this disconnection. They explore what it means to be self sustainable and which foods aid our concentration and health. They teach children how to prepare and cook food and, more holistically, empower them to make better food-related decisions.
The ambition is to see the GROW curriculum feature as part of the national curriculum at every state school by 2030. They want to set the national benchmark for how we teach young people about where their food comes from and the importance of protecting the natural world.The GROW Farm uses agroecological farming techniques that care for the soil, taking vast amounts of CO2 out of the atmosphere and packing nutrients into the food we harvest.
We know that healthy soil = healthy plants = healthy young people.We need your support to continue to empower a generation of young people with the skills, knowledge, and confidence to take control of their future, and build a better world, and we'd love to hear from you. 
FARM video: https://www.youtube.com/watch?v=mjuK3WskQVM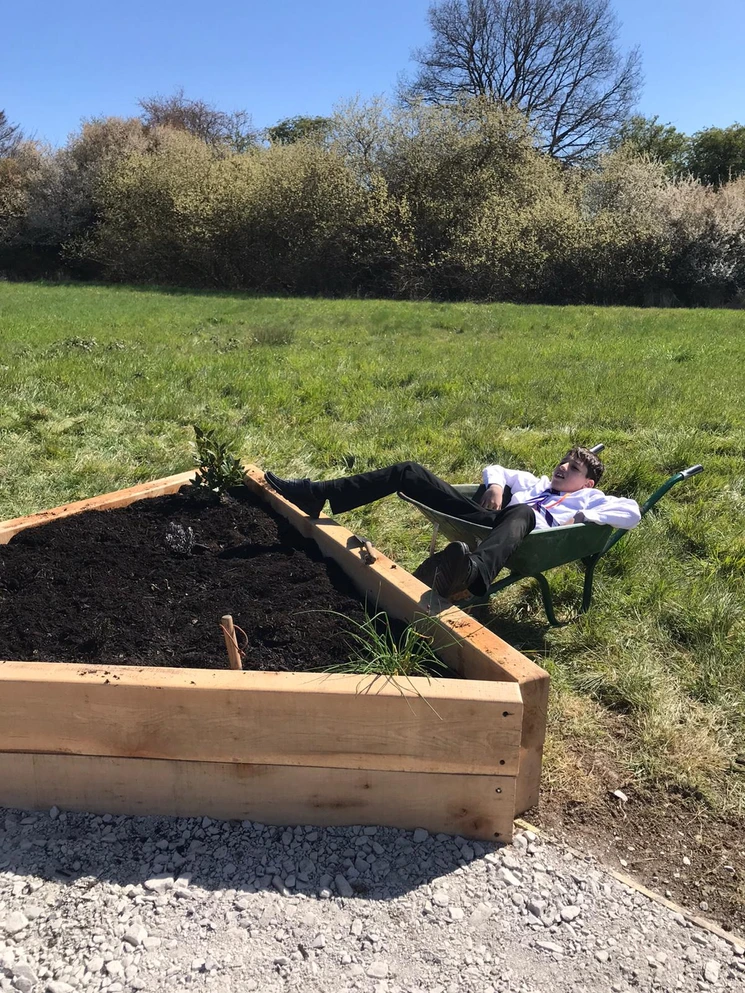 About Grow:
GROW is a not for profit organisation that delivers critical support for thousands of young people every day. ,delivering curriculum, extracurricular, and outreach based programmes centred around our 4 key pillars:

GROUND: Food and Farming
THINK: Philosophical Thinking
FLOW: Yoga and Mindfulness
THRIVE: Extra-curricular (Boxing, Forest School, Youtube club, and more!)
At GROW everything starts when you plant a seed in the ground. When the young people dig a hole on the GROW Farm they begin a journey of self-investment. Students being able to grow their own food is vital to nurturing a lifelong appreciation of healthy, sustainable eating.

GROW is currently crowdfunding, click here to donate! https://www.crowdfunder.co.uk/grow-phase2#start